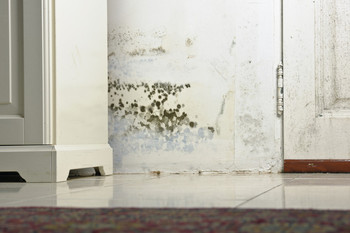 A lot of people don't think twice about their crawl space, but mold, wood rot, and sagging floors are all signs that you should give it some thought! Crawl spaces are often damp and dirty, causing rot and mold, making it wasted space in your home. These potential problems in your crawl space can cause larger issues in the rest of your house. Here at BC Basement Systems we want to avoid that as much as you do! So what are some things you can do to keep your crawl space safe, sturdy, and dry?
We can install a vapor barrier system. After sealing your crawl space doors and vents and removing any standing water, a crawl space liner will be installed to prevent any moisture from passing through the floors and walls into the main areas of your home. This liner helps keep mold from forming, which in turn will eliminate that terrible musty smell and prevent any wood rot! Also installing a crawl space dehumidifier will then keep your space dry, day after day. A crawl space fan will vent air from your home, keeping the humidity down to a minimum.
A drainage system is also something important to think about when encapsulating your crawl space. The SmartPipe Crawl Space Drainage System is designed to take water from the soil and the surface of your crawl space and re-route it away from your home. Holes in the top and the bottom of the drain are designed to let water in and flow through without being clogged by dirt and mud, and any other substance that may find its way into the pipe.
Our CleanSpace Drainage Matting will give water space to flow underneath your crawl space liner, directing it to your drain or sump pump. Any water beginning to flood will simply be drained away before it collects. Get that water out before it has chance to do any damage!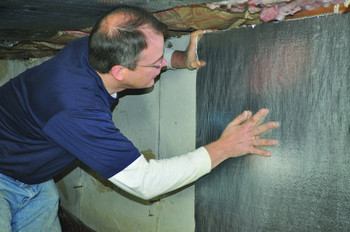 Here at BC Basement Systems we have SO many options to keep your crawl space from getting moldy and keeping that musty smell out of your house. Taking care of these problems now will save you from encountering bigger problems in the future!
We are proud to serve Kelowna, Nelson, Vernon, Kamloops, 100 Mile House, Enderby and nearby in the Greater British Columbia area. Call us today and set up your free estimate!